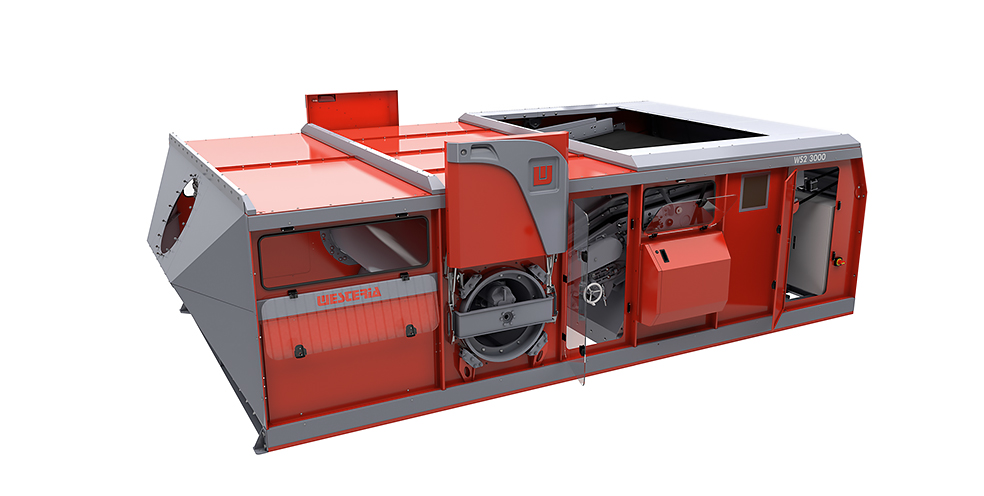 Applied materials: MSW
Applicable field: Waste recycling industry
voltage:230/240V
capacity: max. 400m3/h
Performance: Modular system working width of 1000 mm to 3000 mm
Acceleration belt:Speed of up to 3 m/s guarantees the highest throughput with the optimal separation result
Separating drum:The externally integrated spring loaded drum scraper system prevents damp materials from baking on. The axleless separating drum prevents material from getting clamped or wrapped between the drum and the housing
Maintenance:Particularly generously proportioned access openings for simple and easy maintenance
*Actual specifications may be slightly different depending on the production situation of the machine.