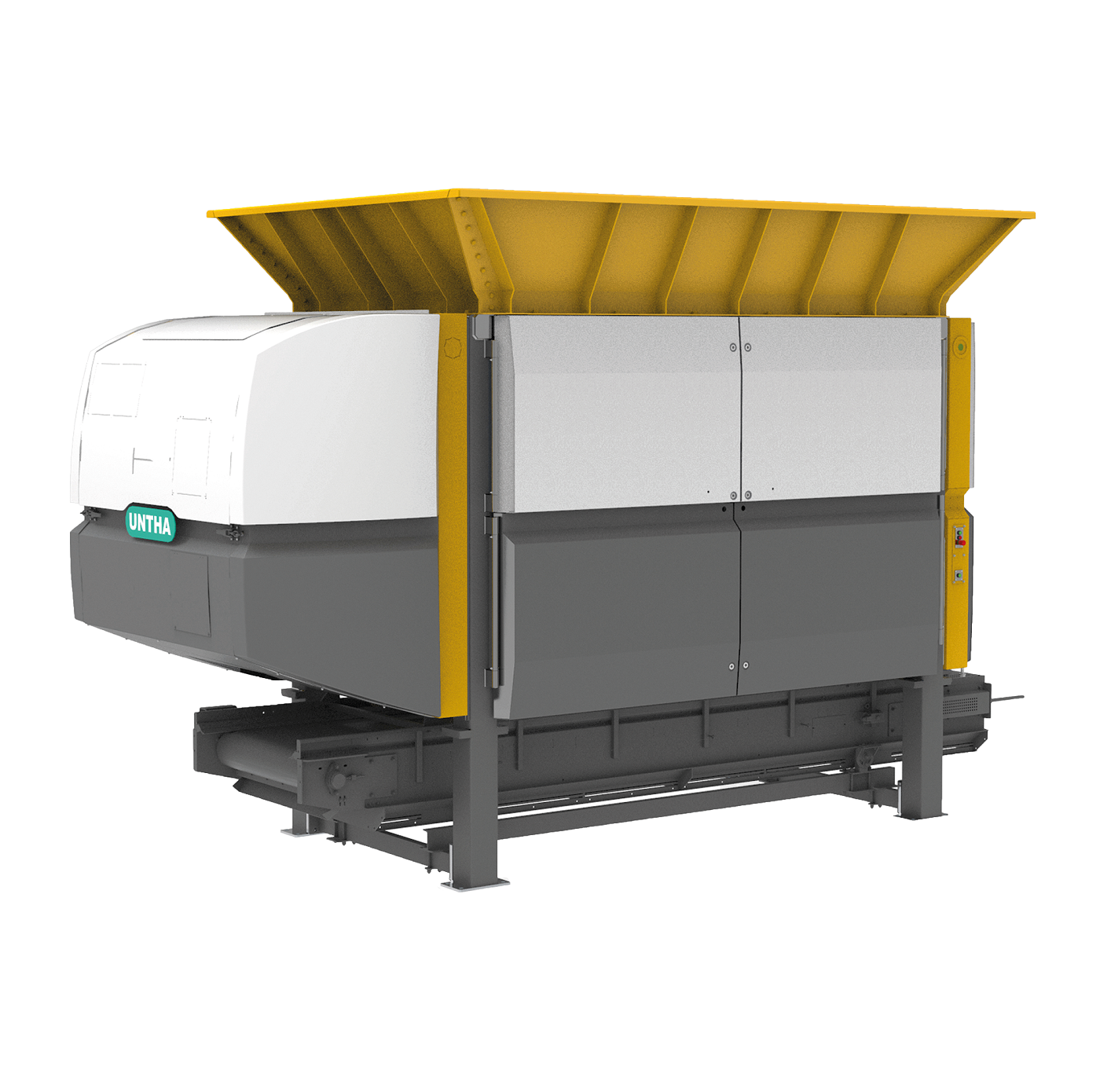 owest energy cost: UNTHA Eco Power Drive, an energy-efficient electric drive with water-cooled synchronous motor, reduces energy consumption by up to 75% compared to traditional diesel-hydraulic drives.
Highly versatile: One machine can process a wide range of materials.
Easy and efficient maintenance: quick change of cutting chamber and cutting shaft
Discharge dimensional accuracy: The cutting shafts operate independently to ensure perfect output size.